blog
BLOG

Back
Engage with Guests through Hotel Blogs: 6 Content Ideas to Get You Started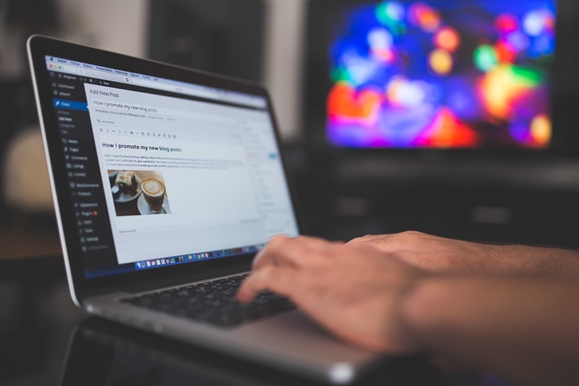 For anyone who's gone vacationing can attest, a hotel is more than just a place to eat and lay your head. It's a watering hole of activity, inciting new connections, offering guidance, and sparking unexpected adventures. Not unlike the taverns of old, converging travellers from the world over, these gathering grounds are lush with stories.

And who doesn't love a good story?

As a hotelier, you have a wealth of stories to share. It may take a little digging and research, but it's well worth the effort. Blogs are the new bards, as they say, only now they don't just attract attention and visitors to your lodgings, they also promote SEO rankings, increasing your website visibility on Google. It's no secret that posting frequent blog content on your hotel site is a smart marketing tactic. It's relatively inexpensive, great for branding, and engages potential customers in a way that traditional advertisements just can't compare. When done right, they're considered more trustworthy and personal, with a higher ROI than paid advertising.

So how can hotels blog effectively?

First thing to remember is that you are offering something. Unlike traditional marketing that works by broadcasting a message outwards, content marketing uses the subtler (and often more effective) method of drawing an audience inwards. This is done by providing free, valuable content, whether that is to inform, entertain or educate. People are more savvy to advertising today than they used to be. Don't just tell your readers that your hotel is the best place to stay, show them that you know your business, which local mountain to climb for killer sunsets, or where to find your city's sloppiest sloppy joe the world's ever seen. They'll want to come to your website, and best of all, they'll want to engage.

Not sure where to start? Here are some effective blog content ideas for your hotel blog:

News
What's going on in your local area? Is there a huge movie being filmed in your neighbourhood? Is there a huge sporting or music event happening at your convention centre this month? Are you excited to announce the opening of your brand new pool facilities? Let people know, and invite them to stay with you after checking out the local excitement.
Where to Eat
It's always better to get wine and dining recommendations from a local than wandering around the touristy areas, hoping you don't end up paying high-end for low-end eats. Make a list of your personal or staff's favourite places nearby. It's also a great opportunity to highlight your onsite restaurant or bar if you have one.
Interviews
Who can speak better to the deliciously crafted meals served at your onsite restaurant than the head chef himself? Or the local music scene of [insert your town/city name here] than a local musician who plays at your onsite pub every Tuesday? Find interesting people to help you tell interesting stories.
A Weekend Itinerary
Make people a list of amazing things to see or do around your area. Putting together a handy checklist of activities that can be squeezed into a few days can be immensely helpful and inspiring.
Travel Tips
As a hotelier, you've seen all the worst case scenarios for travellers. Forgotten baggage, last minute flight changes, cancelled events. Give your guests a hand by putting together a checklist of things to remember or tips for stress-free travelling.
Local Culture
What makes your town or city such a unique place to visit? Give your potential guests the inside scoop on local dance or music styles, the historical significance of your hotel during the building of the nation, or just fun facts about that odd statue around the corner.
No matter what you write about, be sure to include a mention of your hotel, whether it be your convenient amenities, spacious rooms or affordable prices. Once readers get a taste of what's to come when they visit your area, they'll be needing the perfect place to stay. Writing blogs is a great way to showcase your hotel, local area and expertise when it comes to helping visitors. After all, "hospitality at its finest" is more than just offering a room, it's about connection.
To learn more about getting started with blogging for your hotel,
get in touch with us
here at Digital Hospitality. We have been helping hotels master the art of blogging for more than 10 years and we would love to hear from you!

Back
Recent Post
May 05, 2018
Things to do
December 13, 2017
Things to do
Prev Post
Next Post
1
1
. Which best describes you?
2
3
4
2
1
2
. How can we help your property?
3
4
3
1
2
3
. What are your biggest challenges?
4
4
1
2
3
4
. Tell us a bit about yourself
5
Message Sent
Thank you for your contacting us, we will get back to you shortly.