case-study
In Need of a New Approach
Overlander Mountain Lodge is one of the finest properties of its kind in the Canadian Rockies. But their previous website wasn't doing much to communicate this. It was outdated, insufficiently optimized and in need of a reboot.
Their digital strategy too needed a fresh perspective. The property had experimented with digital advertising in the past, but didn't see the kind of sustained success that would compel them to continue.
In need of an agency capable not only of re-thinking the approach, but also of guiding them through a process of updating their brand identity and re-thinking the way they target guests, Overlander looked to Digital Hospitality to build a new website for the property as well as launching a cross-channel digital ad campaign.
A Fresh Look and Renewed Focus
With a new custom website to fully tell the story of the property, along with a robust ad campaign to drive traffic, we helped usher in a new era for Overlander Mountain Lodge.

https://
https://www.overlandermountainlodge.com/


A World-Class New Website and Ad Strategy
Our work with Overlander began with a cross-channel ad campaign to drive traffic and bookings and to gather data about user behaviour, interests and demographics. With ongoing optimization as the campaigns rolled out, we helped the property drive some of their strongest results to date, peaking at an impressive $12.91 cost-per-conversion for Google Ads.
Using this data, along with in-depth consultation to understand and map out the direction of the hotel's brand, we set to work building a new website to fully showcase the property. Paying special attention to weddings & events, which are an important part of their business, we created a website that focuses on using high-quality images to vividly capture the guest experience and drive conversions.
A prominent booking widget, clean layout and compelling copy all work to maximize direct bookings, along with a mobile-optimized design that helped us increase conversions from mobile devices by 10%. Organic search results, too, showed improvement after launch, with an 18% increase in organic Google traffic in the first month alone.
With much early success and a trove of untapped potential to come, we look forward to serving the digital marketing needs of Overlander Mountain Resort for many more years to come.
12.91
Cost-Per-Conversion on Google Ads June 2021
18
Increase in Organic Search Traffic following launch of the new website, comparing Nov 2021 against Nov 2020
10
Increase in Mobile Transactions following launch of the new website, comparing Nov 2021 against Nov 2020
La Bellasera Hotel Suites
We gave this upscale wine-country hotel a fresh look and a more powerful direct bookings strategy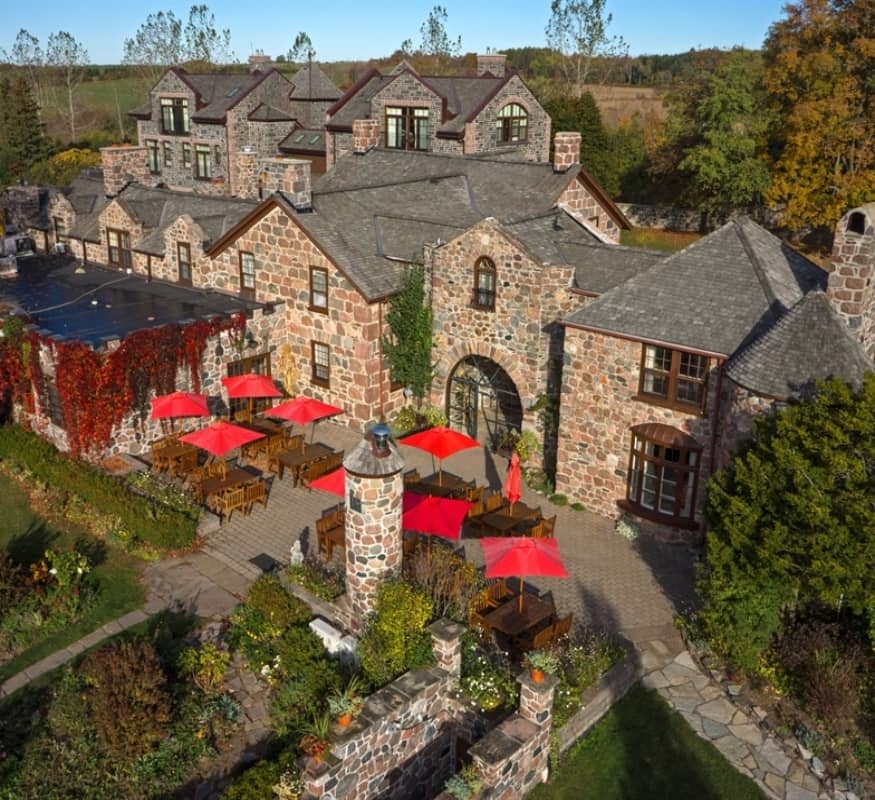 Ste. Anne's Spa
This world-class destination spa looked to Digital Hospitality to create a state-of-the-art web experience for their guests.
Estes Park Resort
With a beautiful new website to showcase their multi-season on-property experience, we helped this resort drive some of the strongest ad returns we've ever seen.