blog

Back
How to Adapt Your Hotel to the New Travel Paradigm in 2021
April 06, 2021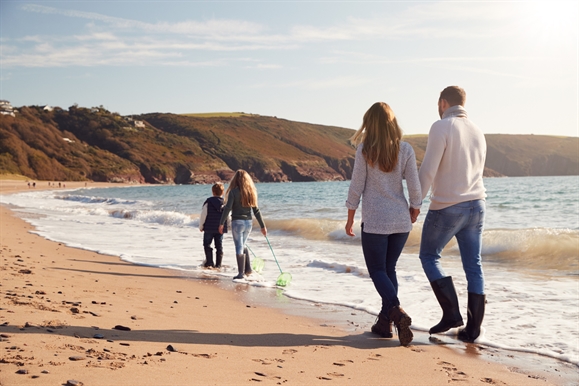 In just a year's time, the way people think about travel has changed completely. Everything from the destination to the itinerary to the method of transportation have all been influenced by the post-pandemic paradigm. As a hotelier, it is vitally important to understand how booking behaviour and travel priorities have changed and to adapt your offerings and marketing strategy to align with this new paradigm.
Here are the most significant features of current travel trends that you will need to adapt to in order to be successful this year:
Outdoor Experiences are Prioritized
As an agency working exclusively with hotels, we've had an inside look at the way the pandemic has affected this industry. Our clients who have been least financially affected are those who offer access to nature activities and outdoor excursions for guests. Not only is it safer to have a primarily outdoor itinerary, but in many cases there is no other choice: the indoor cultural attractions that previously drew people to urban centres are no longer operating in the same way.
Use your hotel website to highlight outdoor activities that travelers can enjoy in your area. And consider removing references to attractions like museums or cultural events that are no longer relevant to what's happening now.
Partnerships with local tour operators or outdoor recreation destinations can be especially productive. You can use your website to offer these excursions bundled with accommodations.
Close-to-Home Destinations are Targeted
Just as we saw last summer, people continue to target destinations within driving distance of their home. Visiting destinations that are familiar or in relatively close proximity allows travelers to control variables and reduce risks. Some are referring to these scaled-back getaways as "Toe Dip Trips": little excursions that allow travelers to get comfortable again with the whole undertaking of travel itself, especially after what has been, for many, people a year of rarely leaving the house.
Consider attracting these travelers with geo-targeted ad campaigns and locals-only promotions.
More Time is Spent Planning
By necessity, people have to be more careful about where they're traveling to and what they plan to do when they get there. The days of the spontaneous adventure are now behind us--at least for a while. This means more time researching and planning and, for hoteliers, more opportunities to influence potential guests along their path to purchase.
Travelers are now likely to spend more time perusing your hotel website, reading your reviews and considering the advantages of your location and amenities. Take this opportunity to influence them at every touchpoint by having a compelling website experience, good management of your review channels and a unified brand message across your entire web presence.
Uncertainty and Fear Looms Over Everything
It's not exactly a cheery topic, but the fact remains: people are varying degrees of fearful and anxious about traveling in a post-pandemic world. Whether its concern for the safety of their family, or uncertainty about how their travel plans might be affected by future public health orders, there's a lot you'll need to do to put their mind at ease and give them the confidence to make a booking at your property.
Flexible cancellation policies along with emphasis on cleanliness and safety at your property can go a long way to making guests feel better about booking with you.
Take Action Now
The sooner you adapt your marketing strategy and on-property experience to suit the needs and habits of post-pandemic travelers, the better positioned you'll be to recover well from the past year's downturn.
For guidance on how to smoothly and efficiently adapt, please give us a call here at Digital Hospitality. We have helped hundreds of hotels get back on their feet, offering everything from full-service marketing support to friendly advice.

Back
Recent Post
May 17, 2021
Things to do
Apple's push for user privacy with its iOS 14.5 update has caused headaches for digital advertisers and drawn scorn from Facebook. How can your hotel adapt and thrive despite the changing landscape of digital ads?
March 01, 2021
Things to do
2021 is poised to be a big year for the travel business. Here are the steps you need to take to prepare your marketing strategy.
Prev Post
Next Post
Let's Get Started
We look forward to hearing from you!
Message Sent
Thank you for your contacting us, we will get back to you shortly.